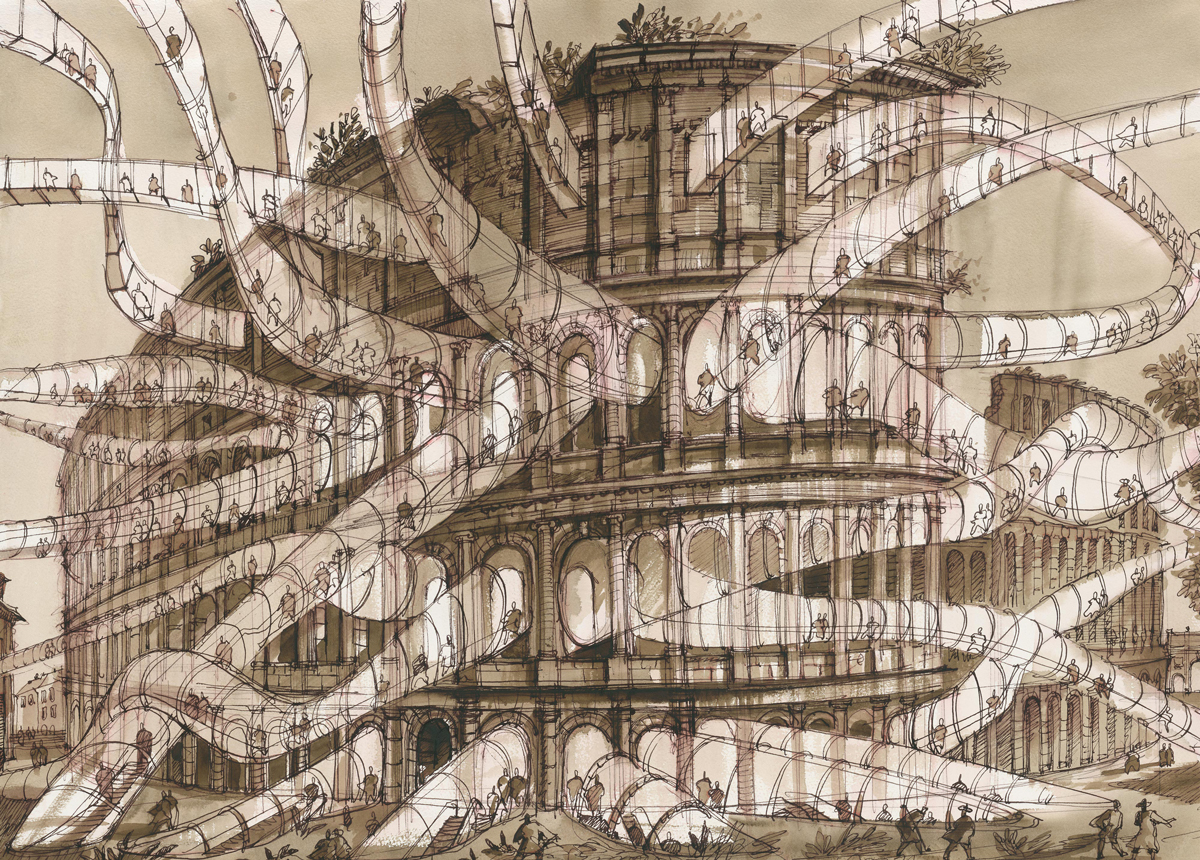 Have you ever tried to follow Alice down the rabbit hole? She was in search of a gateway, a portal, like every artist that is open for new sources of inspiration. What if the portal also emphasises the question of what we call a sacred space? Is it a Cathedral, a Techno club or the Black Lodge? It's only one jump away – and by using our own fantasy we can suddenly appear somewhere else.
In this period of global change caused by the climate crisis and a world pandemic, the exploration of these spaces and our interaction within the unknown dimensions is more meaningful than ever. Like a transmission in Solaris by Andrei Tarkowski or like the ponds in Chronicles of Narnia by C.S. Lewis, artists today continue to create their own portals to worm their own way into reality.
Let's softly escape and leave for some time, returning in an altered state.
Curator: Anna Nezhnaya
Artists:
Minor Alexander
Kristina Bekker
Lennart Brede
Anina Brisolla
Sascha Boldt
Wolfgang Flad
Lukas Glinkowski
андрей гольдер
Gregor Hildebrandt
John Isaacs
Ryan Mendoza
Anna Nezhnaya
Emmanuel Pidré
Tim Plamper
Frédéric Platéus
Silvestre Preciado
Yoram Roth
Alexander Skorobogatov
George Stamatakis
Sergei Tchoban
Sandra Vásquez de la Horra
Katya Quel Elizarova
Music: CUNT REMEMBER
OPENING:

NOVEMBER 6, 2020


VENUE:

SCHAU FENSTER


OPENING HOURS:

ONLY BY APPOINTMENT: ann.dolce@gmail.com


ADDRESS:

LOBECKSTR. 30-35, 10969 BERLIN