Official website of the artist Sergei Tchoban.
Sergei Tchoban studied at the Academy of Arts in Saint Petersburg in Russia. He is an architect and architectural draftsman whose works have been shown in group and solo exhibitions worldwide.
His architectural drawings are in the collection of Victoria & Albert Museum in London, Akademie der Künste in Berlin, The State Hermitage Museum in Saint Petersburg and various private collections.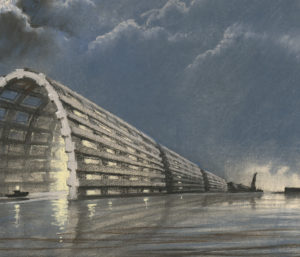 Upcoming exhibitions:
APR 28–JUL 15, 2018
CAPRICCIO RUSSO — DRAWINGS
AND THE TRADITION OF THE ARCHITECTURAL FANTASY,
RIMINI
APR 7–JUN 24, 2018
DREAMS OF FROZEN MUSIC
AT THE TOKYO ART MUSEUM